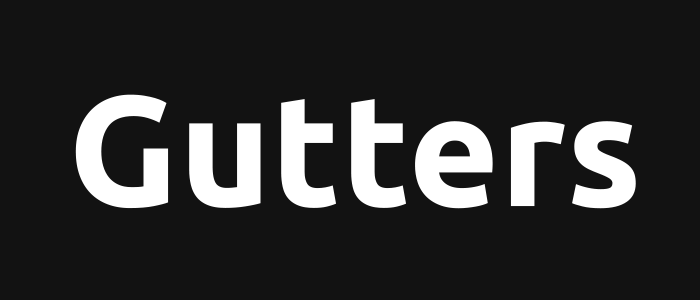 Gutter Installation, Restoration, and Repair
Gutter systems may seem minor in the entire scheme of your building's exterior, yet can be the most problematic to your property if they are missing, broken, leaking, full of debris or improperly directed for your landscape drainage.
Bad gutters. Big problem.You don't need to experience major storm damage in order to have a significant problem due to a faulty gutter system on your home or commercial building. Even normal rainstorms can have the water run off your roof the wrong way, creating soil erosion, wet basements, damaged landscaping, and cause stains on siding, sidewalks and cement driveways.
In the cold Minnesota winter months, improperly draining or leaky gutters can cause icy sidewalks or ice dams, leading to shingle damage and water damage to your building's interior.
Guttering systems can aesthetically provide ongoing protection to your property by affording properly directed rainwater drainage. Turnkey Restoration uses the highest quality seamless aluminum gutter systems and best coatings to withstand the weather extremes we experience in the Minneapolis/St. Paul area. We also install gutter protection systems such as GutterDome, Xtreme Guard, and LeaFree to keep tree seeds, leaves and other debris from clogging up your gutters.
Weather-related damage can happen to your home or business in Minnesota year around with improper gutter systems. Let us know if you are seeking a gutter solution for preventing ice dams, soil erosion or due to storm damage so we know how to best serve you!
​

Your Trusted Restoration Experts
Experienced, Licensed, and Insured
The Exterior Professionals