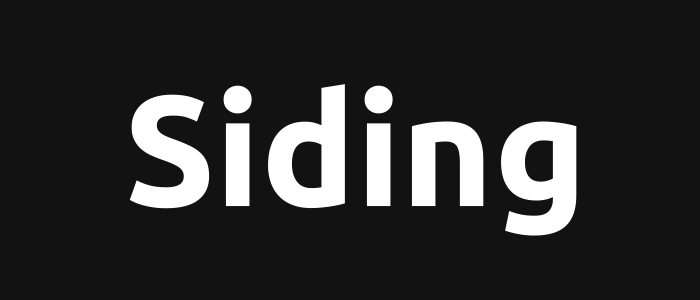 Siding Installation, Restoration, and Repair
This protective "skin" around your building's exterior shields it from weather, has an insulating factor and can limit damage to your interior from the brutal weather extremes we experience in Minnesota.
The range of choices in siding options can seem unending.  There are different benefits and distinctions between vinyl, LP® SmartSide® JamesHardie®, steel, wood or aluminum siding that are important to consider when you choose to restore or upgrade your building exterior.  Durability, long and short term maintenance, "to paint or not to paint" all factor into your material selection.
Other products we install Mitten® Sentry® and PolarWall® Plus! for vinyl siding, EDCO® and Rollex for steel, ALSCO® for aluminum siding, and Exteria which specializes in faux cedar products.
Whichever options you choose, we have a certified VSI (Vinyl Siding Institute) installer on staff to ensure proper installation of  materials, compliance with local building codes and ultimately passing inspection for every siding construction project.  We will work with your insurance company's claims adjuster to be sure all of us understand what needs to be restored.
Years of hands-on siding installation has been our specialty at Turnkey Restoration.  Whether you need some siding repaired or are seeking an entire "facelift" for your home or commercial building, contact us today for a no-obligation inspection!
Experienced, Licensed, and Insured
The Exterior Professionals